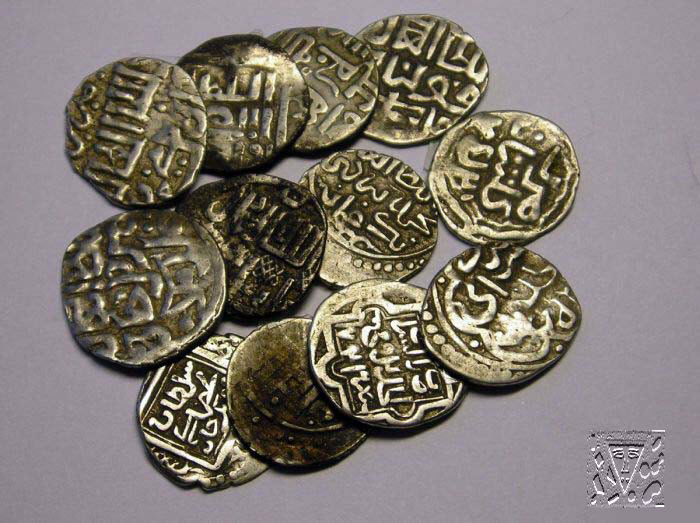 click to watch ↑
Commodity-money relations and stamping of own coin, developed in the Volga region before the Russian gain, testify to intensive manufacture of the goods, trade and economic development of medieval Tatarstan. Perhaps few medieval states could be compared to mints of the Volga region by quantity and a variety of types of let out coins. The Bulgar-Tatar monetary system has passed a long way of development accompanied by the decline and dawn periods.
The Bulgar-Tatar coins in days of a dawn were made out highly artistically, inscriptions on them were competent, graceful, and stamping differed high technics for the time. On some coins, especially on copper, numerous images of birds, animals and the plants, executed by talented masters were located.
We bring to your attention сollection pictures of the Tatar coins. For viewing click the main picture, for downloading on the button more low. In archive you also will find the book about monetary circulation in the ancient states existing on territory of modern Tatarstan.
Volume: 13 th.
Format: JPG
Size: 8,69 Mb