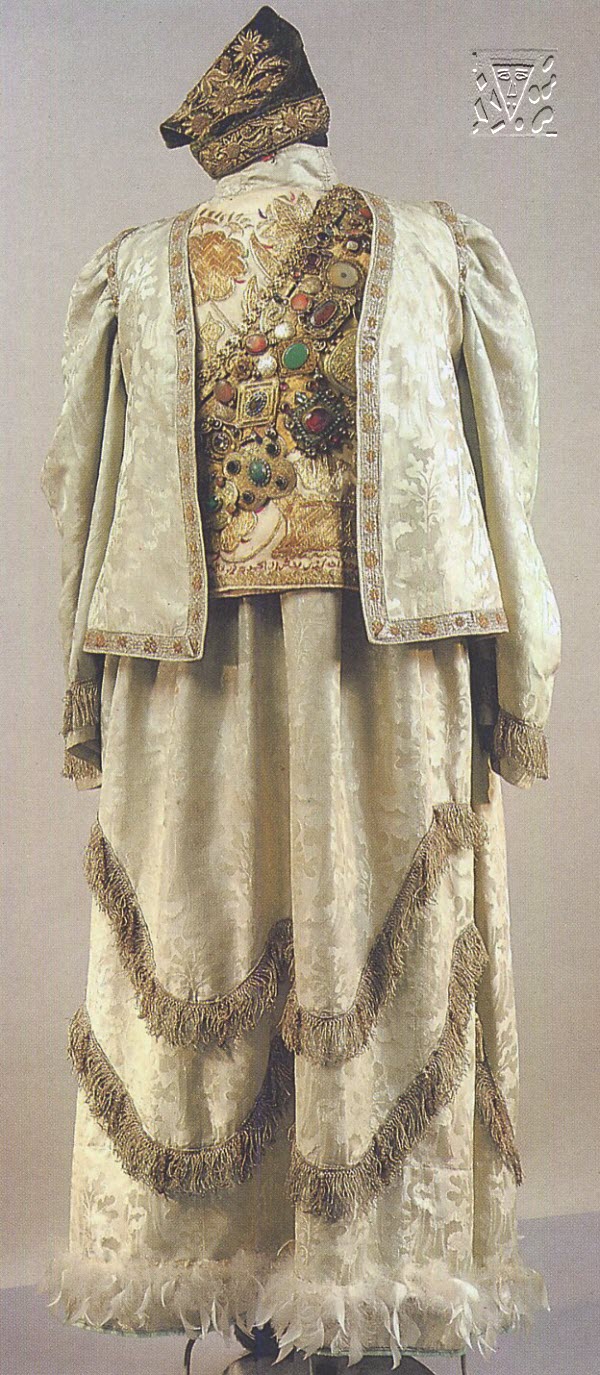 click to watch ↑
The traditional Tatar suit in all beauty, greatness and feminity is the most valuable monument of national creativity. In uniform and quite harmonious complex of a suit, mutually enriching and supplementing each other, art of a cut, weaving, a various embroidery, jewels and a leather mosaic have found the reflexion.
As well as at many people, the basis of the Tatar suit is made by a monophonic spacious shirt . As a rule shirts separately did not rush. Over a dress the clothes in the form of the camisoles sewed from heavy silk or velvet fabrics and decorated by tape, and also beshmets, kazakins necessarily put on.
At the expense of demountable ornaments the suit accepted celebratory and more noble kind. The elegant breast apron covering from above a low neck was popular. Along the rounded off party of a breast apron the decorative band on which coins, brooches fastened was sewn. A rich kind to the Tatar suit gave sash, also decorated with various brooches and metal plates.
Traditional Costume of Tatarstan. Collection of pictures
Volume: 16 th.
Format: JPG
Size: 4,73 Mb

See also: Colouring Tatar suit