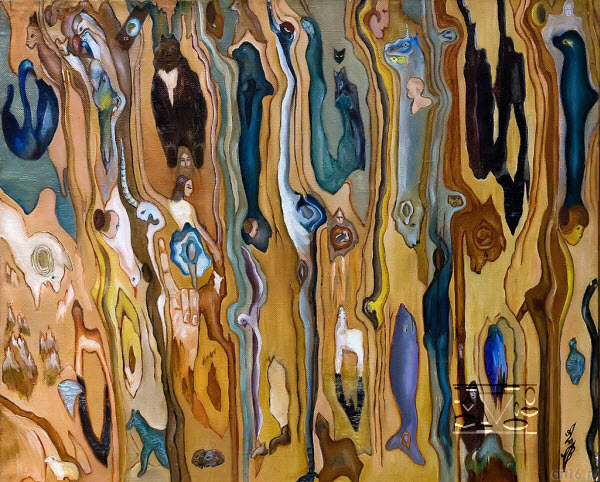 Slide show ↑
Has to graduated Moscow correspondence university of art in 1991. Since 1997 member of artist Tartarstan. Five years worked as teacher an fine arts classes. Four - a leader of art studio. Since 2002 - a chairman of Kazan branches of the Professional Union of Artist CIS (the centre in Moscow). Member of Alliance journalist republic of Tatarstan and International Confederacy journalist. Since 2004 - a member of the Union of Russian writers.
Lada is author and artist of 21 books. The Editor and artist the most popular with 2004 year russian-language publishing for children newspaper in Tatarstan - "Children's newspaper ".
She is to participated on city art exhibitions (in city Kazan), art exhibitions between republics, Second independent international biennial graphic (in city St. Petersburg July 2004), in international Art-project "Rib of the Adam" Elabuga State Museum - a game reserve RT ( Elabuga 2009). December of 2010 she was participates in the art-project "Kazan - third capital of Russia", with a collective exhibition of the Kazan branch Professional union artists of CIS in Czechia, at the Russian centre of a science and culture in Prague. Lada made a lot of personal exhibitions in Kazan takes part in republics (Tartarstan) and many others.
In 1997 in Egypt (city Cairo). In 2000, 2005 years in France (city Paris), in 2005 the express-exhibition in Germany (Berlin, Reyh Stag). In October 2008 invited in Moscow as the known atrist-poetess in jury of the contest "Russian woman-2008" alongside with leading figure of Art of Russia within the framework of contest passed her personal exhibitions in concert hall "World", and "Art- hotel". One of the gift for winner "Miss Russia-2008" became the picture of Lada Ayudag.
The Loved genre - a portrait. Her works are in International Academy Graphs (the city St.
Petersburg ), in Museum of Elabuga, in a personal collection and official representation CIS, France, Turkey, Greece, Egypt, Sweden.
Volume: 27 th
Format: JPG
Size: 5,5mb
Tatar arts
---