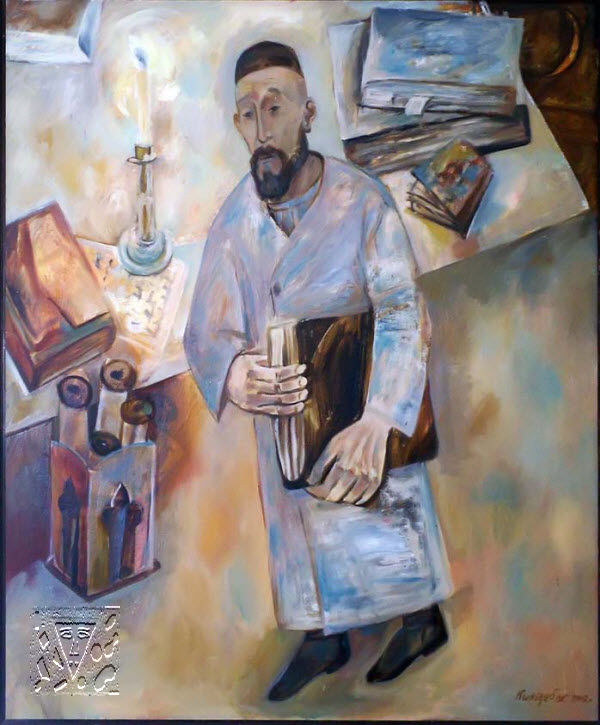 Slide show ↑
Kildibekov Rustem Ahmetovich

The painter, the chart, the sculptor of monuments.
Was born in Kazan, Tatarstan in 1934
1954 - has ended the Kazan art school.
1960 - has ended the Lvov college of applied and decorative art.
1987 - a member of the Union of artists of the USSR.
1991 - the Honored worker of arts of Republic Tatarstan.
2006 - the national artist of Republic Tatarstan.
Lives and works in Kazan.
Volume: 16 th
Format: JPG
Size: 2,038mb
Tatar arts
---