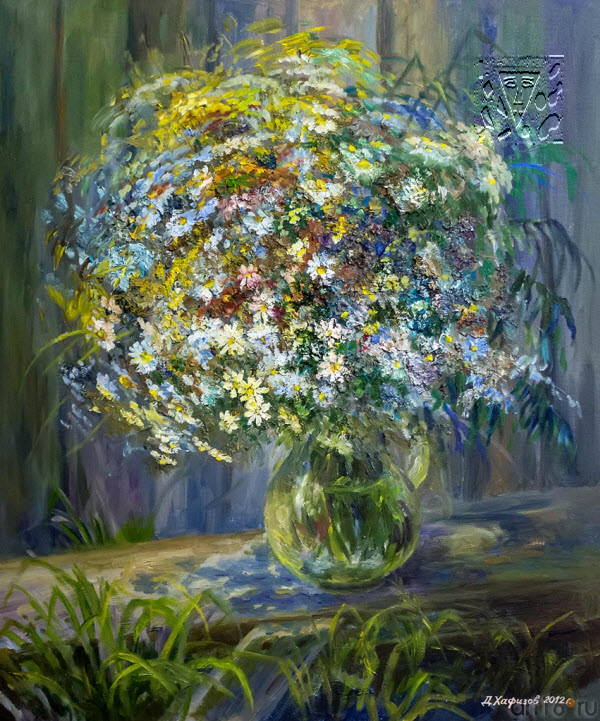 Slide show ↑
Damir was born in usual Tatar family in the village Urazaevo of The district Aznakaevo RT in 1974.
In 1981, he went to school.
1989 — 1993 — years of study on is art-graphic branch Leninogorsk of pedagogical school.
Since 1993 — 15 years worked as the art teacher, plotting and geography at the native school.
To teach the friend from the school program subject matter, geography, Damir Khafizov has ended correspondence branch of is natural-geographical faculty of the Kazan state pedagogical university.
In 2008, he left to the Naberezhnye Chelny (family needed money, he worked not on a speciality).

Since 2010 began to be engaged professionally in painting.
Volume: 16 th
Format: JPG
Size: 17,651mb
Tatar arts
---