The tatar cuisine is delicious and useful.
Long since Tatars are famous for the culinary art. The ethnic cuisine does life of these great people more richly also is more significant. Still with to the Mongolian times Tatars conduct a settled way of life in which basis agriculture and for this reason so

Tatar cuisine

with products from the dough is rich lies. Perhaps any kitchen of the world cannot brag of such love to bread. It is not less various and meat dishes on which leave its mark the neighbourhood with nomad tribes and religious features of the people. Tatars do not prepare pork but there are no better masters in processing of a horse-flesh, mutton and beef. However get acquainted with this fine kitchen on site pages and do conclusions.
_______________________________________________________________________________________________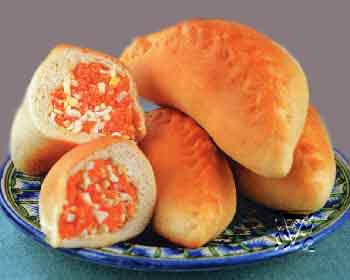 Bokkan the Tatar mooned pies. In the different districts of Tatarstan of them "taka" name also. Bokkan is characteristic for rural locality and prepares with the different filling. Most widespreaded carrot, cabbage, vegetable marrows and potato.
Bokkan with a carrot and egg
To wash down a carrot, clean, boil to mildness in the small amount of water (20-25 minutes), after to cool, finely to cut, mix up with sugar and leave on 10-15 minutes. To clean the boiled eggs from a shell, finely cut, mix up with a carrot, salt, pour the kindled butter and good to mix. To cut dough on marbles weighing an about 90 g each, to roll in small cakes. On one half of every small cake to lay out filling an even layer, cover the second half, pinch together the edges denticles and to give of the bokkan form of half moon.

To smear a roasting pan the small amount of oil, to lay out bokkans. To fluff up an egg, smear the surface of patties. To warm up an oven to 1800С and bake bokkans during 30 minutes, after to smear a butter and to serve up.

On one bokkan: a 90 g of dough, 80-100 g of carrot, 1/4 eggs or a 20-30 g of the boiled rice, 15 g of butter, granulated sugar, salt.
Tatar cuisine
---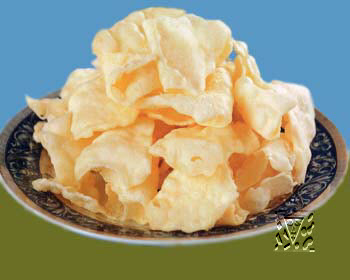 In a deep bowl to fluff up eggs with sugar, to infuse into milk, hardly to add some salt, add a soda, preliminary liquidating her lemon-juice. Carefully to mix sugars to dissolution. To sift Flour, thrash in a bowl and involve dough. On the table slightly sprinkled by a flour to roll dough in a layer in a 1-2 mm thick and to cut the figured knife rhombuses. In a frying pan it is good to warm up the melted butter, fry kosh-tele to the goldish color, after to shift on a dish. Prepared kosh-tele to cool, sprinkle with castor sugar and to serve up with tea.

on 5 eggs, 1 item spoon of the granulated sugar, 1/4 glasses of milk, salt, 1/4 teaspoons of soda, 1/2 items of spoon of lemon-juice, half kg of white flour, 1 glass of the drowned oil, 3 items of spoon of castor sugar.
---
Tatar tea
To boil water and milk in different saucepans. In boiling water to thrash tea and at once to infuse into boiling milk. To cook tea on a middle fire, stir up slowly, 5-6 minutes.
To salt tea to liking, to pour out on drinking bowls, put in each the piece of butter and to serve up.

On a 1 glass: a 5-6 g of tea, 100 g of water, 100 g of milk, 15-20 g of butter, salt and pepper to liking.
Tatar cuisine
---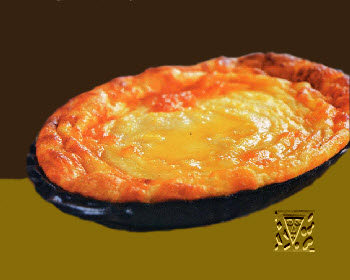 To kindle oil. In a deep bowl to fluff up eggs to homogeneous mass, after to add milk, greater part of oil. To salt to liking, carefully to mix.
To thrash a semolina or flour in a bowl, dough kneading, on consistency look like thick sour cream.
To smear frying pan a remaining dairy butter, to infuse into dough and bake on a middle fire.
As soon as mass will thicken, to put a frying pan in an oven, warmed-up дО 1800С, on 4-5 minutes.
To smear an omelet a dairy butter and serve up hot.

Tunterma possesses neutral taste, therefore she can be given with different sauces, on garnish to the hot dishes and even as a dessert, complementing cooking.

on 5-6 eggs: a 200-300 g of milk, 60-80 g of semolina or flour, 100 g of oil, salt to liking.
---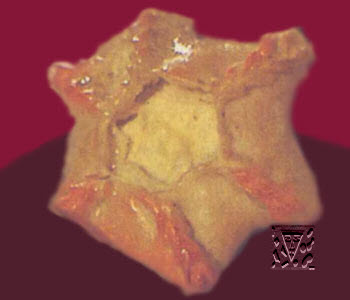 Duchmak with an egg

To divide the prepared unleavened dough to pieces for 100 g and to roll small cakes by a diameter 15-17 sm. to Raise the edges of dough, to pinch together in 4-6 places so that a hexahedron turned out. To lay the got form on the dry heated frying pan and hold for some time in a hot stove, that slightly hardened. Then to shift duchmaks on the oiled frying pan or tin sheet, to pour on them the raw eggs stirred in milk and here to put in a stove. Prepared duchmaks to serve up, smearing oil.

on 1 duchmak: a 100 g of fresh dough, 2-3 eggs, 50 g of milk, 15 g of dairy butter.

Duchmak with a potato

To lot the prepared yeast dough weighing in 100 g and to roll small cakes. Raising edges, pinching dough in 4-6 places and on a dry frying pan to bake. Then by oil frying pan, to lay filling on a hardening small cake, oil a top an egg and put duchmaks baked until done in a stove or oven. Prepared duchmaks to smear oil and to give on a table.
If duchmak is made out of fresh dough, it is possible previously not to bake. Filling prepares, as well as for peremech with a potato.

on 1 duchmak: a 100 g of dough, 150-170 g of the prepared mashed potatoes, 1/4 eggs, 15 g of dairy butter
Tatar cuisine
---