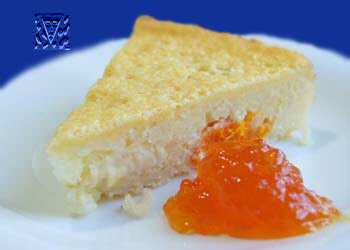 Budene
In deep tableware to pour milk, put 5 egg yolks, salt, butter and all mass good to mix, add the boiled rice and again to mix. To beat up egg-white with the granulated sugar, pour in mass and all is careful to mix.
To smear a deep frying pan by butter and cover a bottom a thin paper. To lay out the got mass, to make even a top, smear an egg, to sprinkle with the ground rusks and to put in an oven. When budene will rise and will accept a peach tint, he is ready.
To shift pudding from a frying pan to the hardboard or plate, carefully to separate from a paper, cut as blocks or rhombuses, sprinkle with castor sugar and hot to give to the table.

On a 1 portion: 200 g of milk, 5 eggs, 100 g of oil in pudding, 100 g of granulated sugar, 500 g of rice boiled, 50 g of oil to smear a frying pan, salt.
Tatar cuisine
---