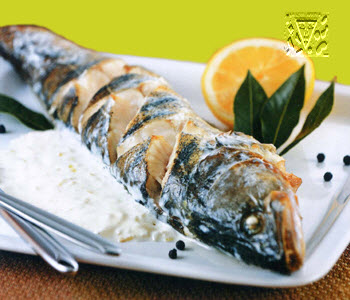 Cleaning fish, disembowel, is good to wash. To rub salt and pepper inside-outside. In a round form for baking to infuse into vegetable oil, lay out fish, inundate sour cream. To bake fish tebese in an oven, warmed-up to 200ОС, during 15-20 minutes.
To clean onion, finely to cut. To get a form from an oven, to cover fish a onion and bake yet about 15 minutes.
To serve a dish up hot, not shifting in other tableware.
Composition: 2 small pike perches (it is possible the European carp, carp) an about 300 g each, salt, ground black pepper, 1 spoonful of vegetable oil, 1 glass of sour cream, 2 middle onion
Tatar cuisine
---